Uh-oh! It looks like this article is Stolen!
this page uses too many links from or is probably stolen from Wikipedia.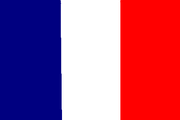 France is a country in Western Europe, with several overseas regions and territories.Metropolitan France extends
from the Mediterranean Sea to the English Channel and the North Sea, and from the Rhine to the Atlantic Ocean. From its shape, it is often referred to in French as l'Hexagone ("The Hexagon").
France is the largest country in Western Europe and the third-largest in Europe as a whole. It possesses the second-largest exclusive economic zone in the world. France has been a major power with strong cultural, economic, military, and political influence in Europe and around the world. France has its main ideals expressed in the 18th-century Declaration of the Rights of Man and of the Citizen. From the 17th to the early 20th century, France built the second-largest colonial empire of the time, ruling large portions of first North America and India and then Northwest and Central Africa; Madagascar; Indochina and southeast China; and many Caribbean and Pacific Islands.
France is a developed country, possessing the world's fifth-largest and Europe's second-largest economy by nominal GDP. It is also the world's ninth-largest by GDP at purchasing power parity. France is the wealthiest nation in Europe – and the fourth-wealthiest in the world – in aggregate household wealth. French citizens enjoy a high standard of living, high public education level, and one of the world's longest life expectancies. France has been listed as the world's "best overall health care" provider by the World Health Organization. It is the most-visited country in the world, receiving 79.5 million foreign tourists annually.