Uh-oh! It looks like this article is Stolen!
this page uses too many links from or is probably stolen from Wikipedia.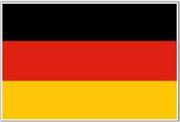 Germany, officially the Federal Republic of Germany is a federal parliamentary republic in west-central Europe. The country consists of 16 states, and its capital and largest city is Berlin. Germany covers an area of 357,021 square kilometers (137,847 sq mi) and has a largely temperate seasonal climate. With 81.8 million inhabitants, it is the most populous member state in the European Union. Germany is one of the major political and economic powers of the European continent and a historic leader in many theoretical and technical fields.
History
At the beginning of the German Revolution in November 1918, Germany was declared a republic. However, the struggle for power continued, with radical-left Communistsseizing power in Bavaria. The revolution came to an end on 11 August 1919, when the democratic Weimar Constitution was signed by President Friedrich Ebert. Suffering from the Great Depression of 1929, the harsh peace conditions dictated by the Treaty of Versailles, and a long succession of unstable governments, Germans increasingly lacked identification with the government. This was exacerbated by a widespread right-wing Dolchstoßlegende, or stab-in-the-back legend, which argued that Germany had lost World War I because of those who wanted to overthrow the government. The Weimar government was accused of betraying Germany by signing the Versailles Treaty. By 1932, the German Communist Party and the Nazi Party controlled the majority of Parliament, fueled by discontent with the Weimar government. After a series of unsuccessful cabinets, President Paul von Hindenburg appointed Adolf Hitler as Chancellor of Germany on 30 January 1933. On 27 February 1933 the Reichstag building went up in flames, and a consequent emergency decree abrogated basic citizens' rights. An enabling act passed in parliament gave Hitler unrestricted legislative power. Only the Social Democratic Party voted against it, while Communist MPs had already been imprisoned.
Sources