Mary Josephine Ray (b. May 17, 1895-d. March 7, 2010) was the world's second-oldest verified living person at the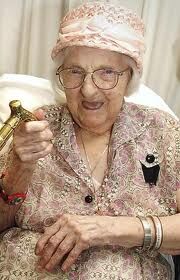 time of her death. Following the death of Gertrude Baines on September 11, 2009, Ray became the oldest person living in the United States.
She was the oldest recorded person ever to live in New Hampshire, although the oldest person born in New Hampshire was Nellie Spencer (1869–1982), who lived to age 113 years 81 days.