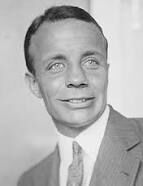 Theodore "Teddy" Roosevelt, Jr. (September 13, 1887 – July 12, 1944), was an American political and business leader, a veteran of both the 20th century's world wars, who was awarded the Congressional Medal of Honor. He was the eldest son of President Theodore Roosevelt from his second wife Edith Roosevelt.
Roosevelt was instrumental in the forming of the American Legion in 1919. He later served as Assistant Secretary of the Navy, Governor of Puerto Rico (1929–32), Governor-General of the Philippines (1932–33), Chairman of the Board of American Express Company, and Vice-President at Doubleday Books, and as a Brigadier General in the United States Army.
Although he was known entirely throughout his life as Theodore Roosevelt, Jr., he is technically a Theodore Roosevelt III as his father the president was originally known as Theodore Roosevelt, Jr.